T6 AND T6.1 REIMO AWNING RAIL
SUPPLIED AND FITTED FOR JUST £279 WHEN BUYING YOUR NEW CAMPER FROM US.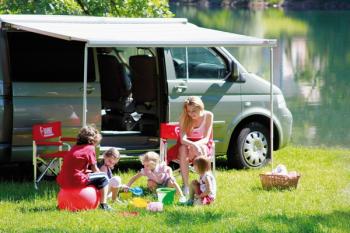 FIAMMA F45S TITANIUM WIND OUT AWNING
GET A LOT MORE OUT OF LIFE WITH YOUR T5 OR T6 CAMPER VAN WITH THIS SUPERIOR QUALITY WIND OUT AWNING. THE FIAMMA F45S TITANIUM IS SPECIFICALLY MANUFACTURED FOR THE VW T5 AND T6 CAMPER VAN AND CAN MAKE A FANTASTIC EDITION TO IT.
SWB OPTION SUPPLIED AND FITTED FOR JUST £599 ALSO AVAILABLE IN EITHER GLOSS BLACK OR GLOSS WHITE FOR £649 LWB OPTIONS AN EXTRA £50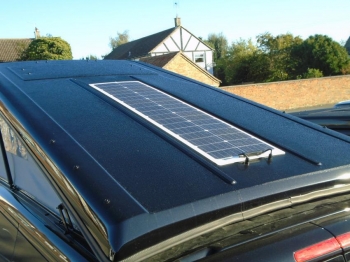 SOLAR POWER UPGRADE
HIGH QUALITY SOLAR PANEL AND CHARGE CONTROL SYSTEM SUPPLIED AND FIT FOR JUST £399 WHEN BUYING YOUR NEW CAMPER FROM US.
CAMPER VAN STARTER KIT
CAMPER VAN STARTER KIT WHICH INCLUDES FRONT THERMAL BLIND SCREEN KIT, 10M HOOK UP LEAD AND NEW GAS BOTTLE FULL OF GAS FITTED TO THE VEHICLE FOR JUST £169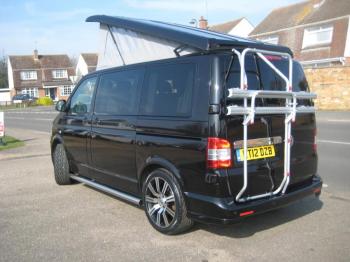 FIAMMA T5 BARN DOOR BIKE RACK
FIAMMA BARN DOOR BIKE RACK WHICH IS TAILOR MADE TO FIT T5 AND T6 CAMPER VANS WITH TWIN REAR DOORS.
SUPPLIED AND FITTED FOR JUST £299
FIAMMA T5 TAILGATE BIKE RACK
FIAMMA TAILGATE BIKE RACK WHICH IS TAILOR MADE TO FIT T5 CAMPER VANS WITH A SINGLE REAR DOOR.
SUPPLIED AND FITTED FOR JUST £299
T6 T6.1 INTERNAL THERMAL FRONT SCREEN KITS
A good high quality kit in a nice neat bag.
A must have for all T6 and T6.1 Camper Van conversions
JUST £79
VANGO FAROS AIR LOW
The Faros Air lightweight, inflatable awning features our Sentinel Active quality fabric ensuring a great compact pack size, ideal for short breaks away without taking up valuable storage space. This campervan awning can be left freestanding whilst you head out for the day and then easily reattached upon your return thanks to its multiple attachment options and simple double entry tunnel structure. The large front door with mesh panel creates a great living space making this awning the perfect addition to your vehicle on short breaks away. JUST £499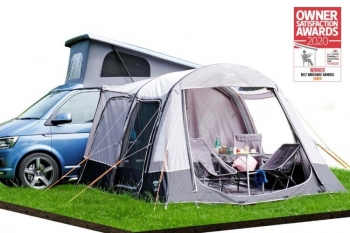 VANGO KELA V AIR LOW
NEW VANGO KELA V AIR LOW
An excellent space to spend time with friends and family, the hugely popular Vango Kela drive away awning inflates in a few minutes leaving you with more time to enjoy your break. Designed to attach effortlessly to the side of your campervan, the Kela has 4 attachment options and the tunnel space creates the ideal storage area or corridor, so you can keep your awning and vehicle clean and dry. Whatever your adventure, the Kela will be there at the end of the day.JUST £610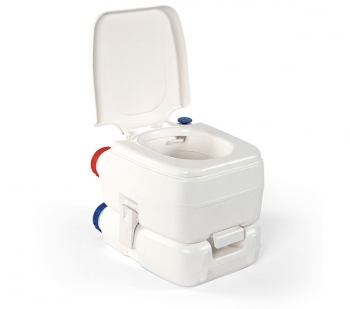 FIAMMA BIPOT
JUST £79 This Fiamma Bi-Pot is a simple, strong self-contained fresh water flush portable toilet. A very simple system that is both strong and easy to clean. Compact, it can be completely dismantled, including the valve, for thorough and total cleaning. Sturdy and solid handle for easy transportation. Large waste cap: no drainpipe, emptying is easy and hygienic, no clogging. Handy side clips to connect the upper and lower tanks.
VANGO DRIVEAWAY KIT
VANGO DRIVEAWAY KIT AVAILABLE IN BOTH 6MM AND 6MM FOR NORMAL AWNING RAILS OR 6MM AND 4MM FOR WIND OUT AWNINGS FOR JUST £29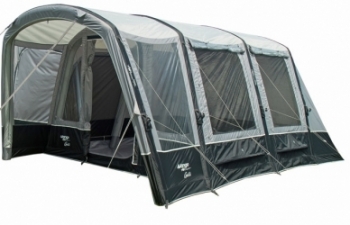 VANGO GALLI LOW
THE VANGO GALLI LOW IS THE DADDY OF ALL VANGO AWNINGS FOR THE VW CAMPER, BEING THE LARGEST MODEL IT OF COURSE GIVES THE MOST SPACE WHILST STILL BEING QUICK AND EASY TO PITCH AND COMPACT TO STORE.
JUST £945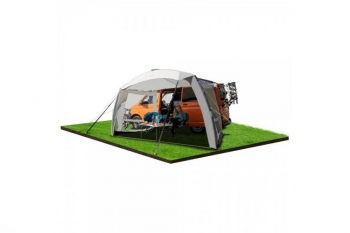 VANGO AIRBEAM SKY CANOPY SIDE WALLS
New for 2020 These AirBeam Sky Canopy Side Walls, Create a cosy enclosed living area with the AirBeam® Sky Canopy side walls. Easy to attach, simply slide the SkyTrack clip onto the side of the sun canopy using Vango's SkyTrack II® System. Ideal for any campsite, adjust the height of the sides easily for your campervan. JUST £59
VANGO POLED SUN CANOPY
Designed to provide a handy sheltered outdoor space beside your VW campervan to protect you from the elements. Simply attach to your awning rail using the pre-attached kador strip. Perfect for food prep or simply sitting relaxing on holiday, JUST £75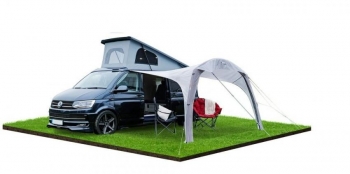 VANGO AIRBEAM SKY CANOPY 2.5M
New for 2020 this 2.5m Vango Airbeam Sky Canopy Is designed to provide a handy sheltered outdoor space beside your VW campervan to protect you from the elements. Simply attach to your awning rail using the pre-attached kador strip and pump up the single AirBeam. Perfect for food prep or simply sitting relaxing on holiday, JUST £180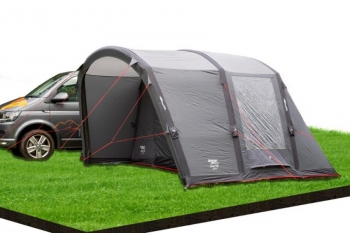 VANGO COVE AIR LOW
The Vango Cove drive away awning is perfect for couples and young families off on an adventure. The front-facing inflatable awning is positioned the same way as your campervan, ensuring you are always facing the view and giving you added privacy from your campsite neighbours. The sewn-in groundsheet ensures the Cove II Air is ideal for living or storage, whilst the AirBeams® ensure a strong and rigid structure which is quick and easy to pitch. The ideal addition to your campervan for all your trips into the outdoors. JUST £575